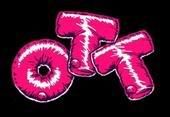 Back to reality! This week's Sunday Stealing is an interesting one. I'm starting to have de ja vue with some of these questions as they appear in other forms quite regularly, anyway here goes with this week's meme:

Part One - Describe:

Your hair? Naturally mousey brown with a very slight sprinkle of grey – enhanced with a touch of red!

Your mother? Died about 19 years ago

Your father? Died about 2 years ago

Your favorite food? Depends on my mood! I love anything cooked by somebody else – even if it's just a takeaway!

Your dream last night? Weird – but can't remember the content

Your favorite drink? Cup of Earl Grey tea – easily pleased!

Your dream/goal? Health, wealth and happiness!

The room are you in? Living room.

Your hobby? Errr – blogging! Anything to do with the internet, reading when I have the time to devote to it and crochet when I can keep my eyes open for long enough!

Your fear? Failure – professionally in the coming months!

Your TV? Does this mean what you watch – if so anything that isn't too taxing!

Your Pets? None at the moment although we have had cats in the past.

Friends? Several, all important

Your life? Pretty good, thank you!

Your mood? Also pretty good! Full of optimism at the moment as my son prepares to buy his first home.

If you're missing someone? No one springing to mind.

Your best friend? I could echo the previous BFF answer but instead will say as new friends are made daily, all are equally important.


Part Two - The Where's?

Where do you want to be in 6 years? Can't think that far ahead!

Where were you last night? At home

Where did you grow up? Borehamwood, Hertfordshire in the UK

One place that I go to over and over? Work!!!

Your favorite place to eat out? Have several but probably anything pasta and Arlingtons.

Wish list items? Nothing really – oh apart from a new boss as good as the one that's leaving!

Last time you laughed? Probably yesterday but nothing obvious is coming to mind!

Last time you cried? I really can't remember.

Part Three - The What's?

Something that you aren't? Warm – my feet are freezing!

Last thing you did? Made a cup of tea and took it upstairs to John.

What are you wearing? Night shirt and dressing gown!

Something you're not wearing? Slippers or socks – hence the cold feet!!

Your favorite store? Don't really have one – if you asked my bank account it would probably be Sainsburys (supermarket) as that's where most of my money goes!!