While I was on holiday I had the time to catch up on some reading – this is not a book review! I hated writing reviews at school and don't intend to start now!

I mentioned months ago that I was reading The Time Travellers Wife by Audrey Niffenegger. I finished reading it while on holiday and am pleased to say it was very good! Not your usual run of the mill love story and at times some of the language may be a little risqué for some but overall it is an excellent read.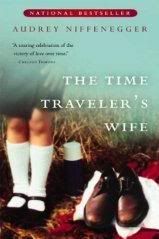 Book number two was Sushi for Beginners by Marion Keyes. This is one of her earlier books and I was led to it for the most bizarre of reasons. On our last holiday I tried Sushi for the first time and, for some very obscure reason, this book came into my mind – I just had to read it. It was really not about sushi, for beginners or anybody else. A nice easy trashy read – just what I needed.

Book number three (!) The Girl With The Dragon Tattoo by Stieg Larsson – on the surface not my sort of book at all. It was absolutely brilliant, a crime novel set in Stockholm and the first of a trilogy in the Millenium series.

Book number four – yes number four – The Girl Who Played With Fire also by Stieg Larsson, number two in the trilogy – totally compelling. I sat and read it in one day. I had to text number 1 son from the airport and ask him to order the third book, The Girl Who Kicked The Hornet's Nest, because I just had to have it to read when I got home. It's sitting beside me on the sofa right now, beautiful hardback version just waiting to be read – just need to tear myself away from cyberspace now!